Top funding alternatives for your overseas education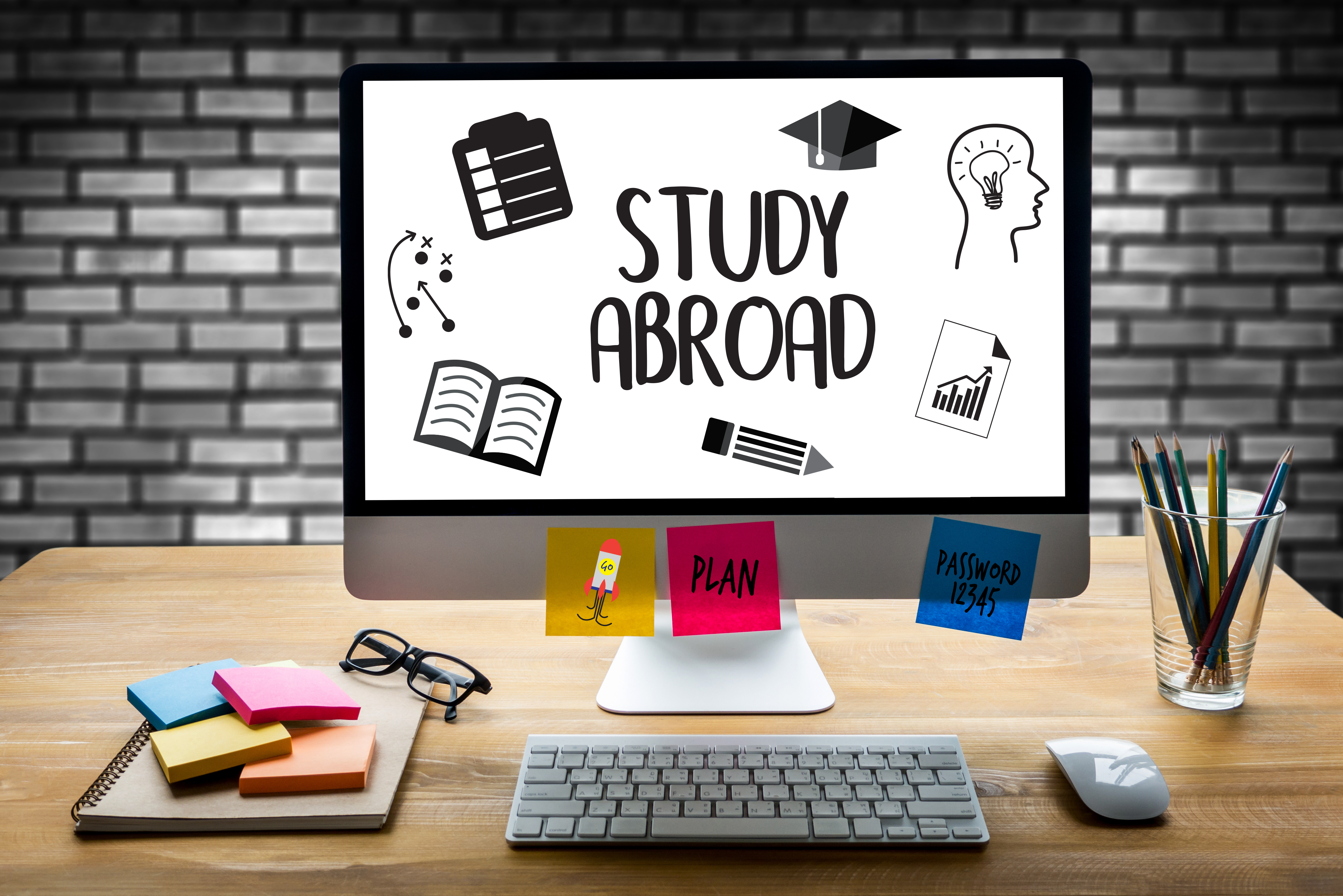 October 12, 2018
The very prospect of pursuing your higher education, whether in India or abroad, brings immense anticipation and the thrill of finally getting a crucial step closer to your long-cherished dreams. What can be a dampener is the cost of education; in fact, it can be as much as six times the cost of higher education in India. What will get you there is some careful planning ahead of making the application to ensure that you don't miss out on the opportunity of a lifetime.
Let's take a look at some of the top funding alternatives for your overseas education.
Options to fund overseas education
Scholarship - A scholarship is usually based on your academic performance, and the type of scholarship you get will determine the amount you would receive. A full scholarship will provide tuition as well as living expenses, while a partial one would require you to pay some aspect of the costs.

Assistantship - Getting an assistantship, whether teaching- or research-related, involves working at the college or university for a stipulated number of hours per week. As per the assistantship, you would get a waiver towards your tuition costs. It is also possible to get a stipend that takes care of your living expenses in addition to the tuition waiver, or either of the two. However, remember that an assistantship may involve undertaking some tests in order to qualify, and may typically come through only after the first semester is complete. Hence, it is prudent to have the costs, both tuition and living expenses, covered for the initial phase.

Grant – Typically offered by a non-profit organisation or even governmental bodies, a grant is similar to a scholarship in the sense that it does not have to be repaid by a student who has been awarded one. A grant is mostly need-based, while a scholarship would be offered on the basis of merit to a student. If you're considering applying for a grant, do check about the various types of grants available, viz. those awarded for exceptional performance in athletics, academics etc.

Liquidating a family asset – This has probably been the most common way to fund higher education for most families. While education may be expensive, no parent would want to deny their child the education they deserve, even if it means liquidating an asset such as property or jewellery. Another option has been to avail of a loan against these same assets. While this is indeed feasible, it is also a rather expensive solution, since the rate of interest offered for can be rather high.
The prudent funding alternative
What then is an alternative that parents and children can both avail of, without looking into any of these? While the above are viable options, this is where an education loan for abroad comes in, so that you don't need to compromise on your dreams. A study loan overseas helps you finance your education without having to dip into your assets. Let's take a look at what all an overseas education loan can do to further your dreams of study abroad.
A study loan overseas can be availed of when you're looking at both undergraduate as well as post-graduate education abroad. Here's what all you should know when you're considering an overseas education loan to finance your course or programme:
Plan ahead – Before you set off on the process to apply for an education loan for abroad, you should have some basic information in place. This includes exhaustive research on the area of study you wish to pursue, and the specific course or programme you are looking at. Following from this, remember to evaluate the universities or colleges that offer this programme, and how best they suit your requirements.

Know just how much you need – It always helps to understand just how much funding you require by way of an overseas education loan. Take into consideration the cost of tuition, the cost of living as well as other incidental expenses you are likely to incur. This could also include your travel costs, and also the funds required towards the purchase of equipment essential to your study, such as a laptop for example. A study loan overseas can be expensive if you avail of more funds than you actually require, because at the end of the day, remember that you have to pay off the education loan for abroad in full and in a timely manner!

Choose the right lender – It's true that availing of an overseas education loan is now easier than before. However, don't pick a lender without doing your homework, since your relationship with the loan provider is a long-term one, and ends only upon repayment of the loan. Choose a lender who is willing to listen to, and address all your queries patiently. It helps to understand what exactly it is you are signing up for, so make sure your loan provider is transparent and upfront in their dealings.
When you're speaking with the lender, do check that all the standard information is in place. Understand the terms and conditions that your loan states, including aspects such as the type of loan, interest rate and repayment details.
The bottom line
While the alternatives to fund your overseas study may be plenty, it does make practical sense to evaluate an overseas education loan right at the beginning. A student loan teaches you valuable lessons in financial management right at the start of your career, which can prove invaluable in later life. Not only do you as a student feel responsible for your financial health, but it also instils a confidence and independence like nothing else can!
Give wings to your dreams of an overseas education by carefully selecting the loan and lender that are right for you. This crucial decision will not just help you get your finances in place, but will also ensure that at no stage do you have to compromise on the career you've always dreamt of.
---
---
You may also like
---
Leave a comment