Best Student Loan Refinance Option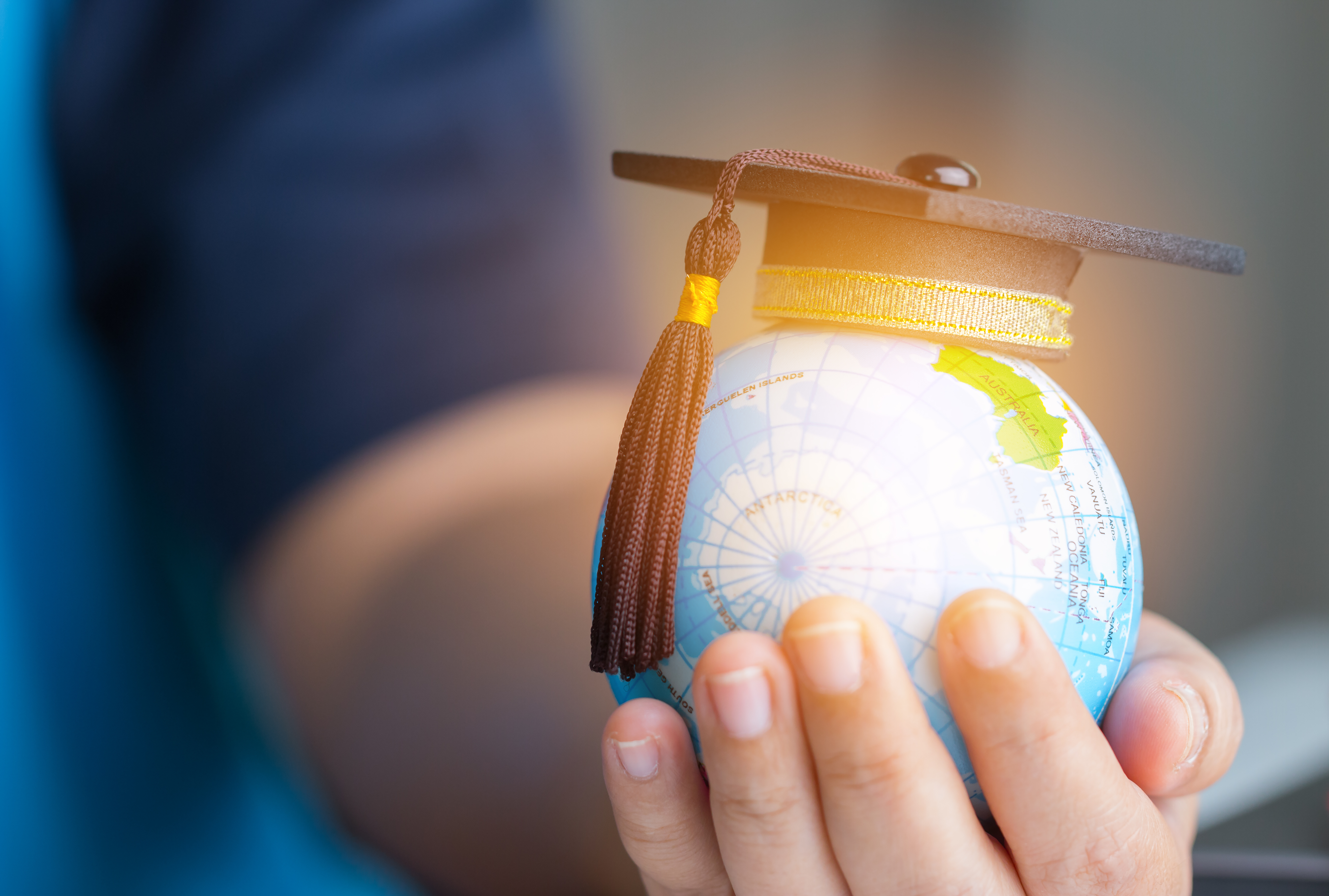 September 20, 2018
Having availed of a student loan is one of biggest decisions you can make when it comes to your education. It's possible that you may have had no option but to go with the loan offered to you by a lender when you most required the funds. However, there is no reason why you should stick to the same loan if the terms and conditions are unmanageable. This is where student loan refinance comes in.
What is loan refinancing
With the option of student loan refinancing, you can switch or transfer your loan from your existing lender to another one for a variety of reasons. From the lenders available today, be sure you do your research thoroughly and go with the one that best meets your requirements to refinance education loans. Some lenders offer a seamless process to refinance loan online, which eliminates the need to walk in to a branch to kickstart the process.
When you avail of student loan refinancing, you are essentially availing of a second loan to repay the first, although on terms that are more suitable. Select the lender that best meets your requirements of student loan refinance.
Who should avail of student loan refinance
Students who have existing education loans and are studying either in India or abroad are eligible to avail of this facility from a lender. Remember that the financer should be certified to offer you applicable tax relief under the Income Tax Act even in the case of refinance. Whether you are a working professional, a student who is about to start, or has already begun loan repayment, you can choose this option.
What you should expect with refinance education loans
Before you take the plunge, here's what all the best student loan refinance option should offer you, whether you refinance loan online or otherwise:
Lower rate of interest

When you choose the student loan refinancing option, you have the potential to save up a significant amount of money on account of a lower rate of interest. While this may mean a longer repayment term, it may still work out better than your previous loan in terms of cost. Even a few basis points can result in substantial saving, so make sure that the new lender offers you the best deal on student loan refinance.

Faster loan repayment

When you choose to refinance student loans, it is very likely that you may avail of a shorter loan tenure. Typically, a borrower who has a steady income upon completion of their course would select this option. This means that while your EMI outgoing may be larger, you will also get done with the loan quicker, thereby freeing up your finances and enabling you to start saving towards the future.

Lower EMI

One of the primary reasons for a borrower to opt for loan refinance is because their current EMI outgoing is more than they can handle comfortably. A good refinance option should be able to cover this aspect, and while the loan tenure may increase as a result of a lower EMI, it offers the borrower some much-needed breathing space within which the loan can be paid off.

Low to no processing charges

A lender that is conducive to offering student loan refinancing is also likely to sweeten the deal by offering significantly low processing fees and related charges, if not waiving them off entirely to begin with. Typically, you would need to pay a fee only towards documentation requirement, if any.

Top-up on an existing loan

You may not always want to foreclose an existing loan and move to another lender, but if you require additional finance, one of the best ways to get the same is by choosing student loan refinancing as a solution. Lenders are willing to refinance student loans to those borrowers with a good repayment capacity in this scenario, so with a steady income in place, you can avail of this facility.

Flexible payment options

It is possible that in case you have studied abroad, you have stayed on there for the sake of employment. In this scenario, when you avail of student loan refinance, be sure to confirm that the lender is willing to accept foreign remittances towards loan repayment. Further, do check that there are no prepayment fees applicable when it comes to refinance education loans with your lender of choice.

Ease of processing

A lender that offers to refinance education loans should ensure that their process is seamless and transparent. As a borrower, do enquire about any terms and conditions that you want clarified, so that you sign an agreement knowing full well what it is you're in for. At their end, the lender should be proactive in providing a hassle-free process to you as the borrower.

Service at your doorstep

This is an especially useful service if you are based in a city different from your financer. Ensure that they allow you to refinance loan online. This will eliminate the need for multiple visits and follow-ups at the branch offices of the bank or financial institution that is offering to refinance education loans.

Opportunity to establish a better credit score

When you have a loan on your terms owing to student loan refinancing, it is likely that you are in a more comfortable position to pay the EMIs on a regular basis, and fully. This prudent financial practice ensures that over the tenure of the loan, you are able to establish a good credit score. In the long run, your credit history will impact your financial life as lenders evaluate any future loan or credit card application basis your credit score.
In conclusion
It is not necessary to get bogged down by an education loan that you have previously availed of. The ideal student loan refinancing solution should include a smooth and hassle-free process. Take charge of your loan and avail of the best student loan refinance option and get a more favourable deal.
---
---
You may also like
---
Leave a comment