How to honeymoon on a budget.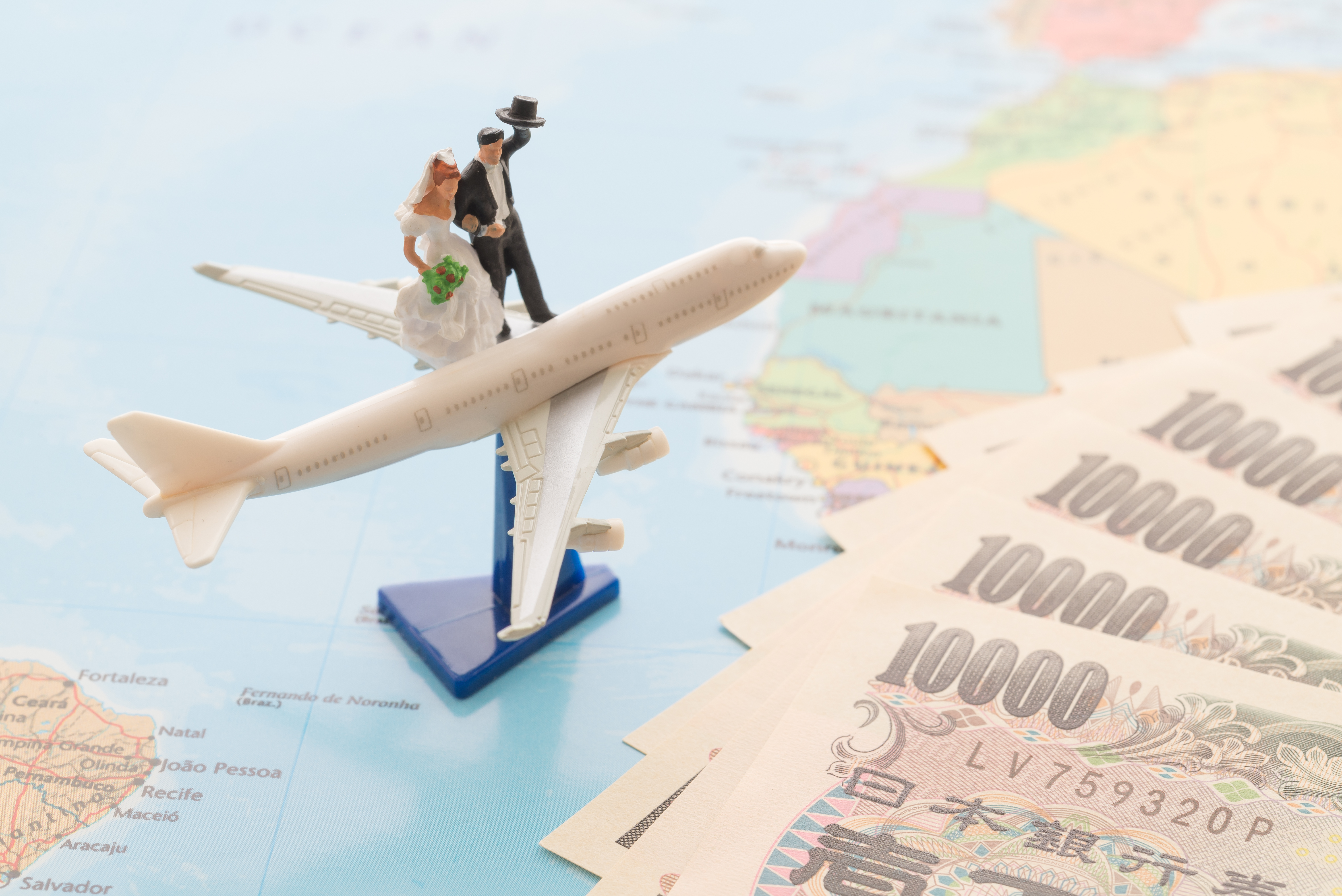 May 22, 2019
After a frenzy of marriage celebrations, going on a honeymoon allows you to rest, relax and celebrate your togetherness. However, tying the knot can leave you a little light on the financial front. But does this mean you'll have to compromise on your first trip as Mr. and Mrs.? Definitely not! And this article will help you plan that perfect honeymoon, even if you're tight on monies.
1. Look at affordable destinations.
You'll be surprised at how many amazingly beautiful places there are in the world that are also extremely affordable to visit. You can look for countries that have a weaker currency as opposed to the Indian Rupee such as Sri Lanka, Vietnam, Indonesia, Cambodia, etc. All of these countries are really, really beautiful and are perfect for your honeymoon. You could also consider Thailand even though it has a currency that is a little more expensive than ours. This is because the flights are very cheap and hotels, food, and attractions are very affordable.
2. Off-season travel is the best!
You should consider traveling at the end of the peak season or during the off-season. Not only will there be fewer people around but prices will also be lower. Hotels will want to fill their rooms, locals surviving on tourism will want to make a living and you are the only one to benefit!
3. Plan and book in advance.
Once you finalize on a destination & date, it makes sense to start planning and get your bookings done in advance. Waiting until the last moment will mean much higher airfares and overall prices. Also, you can get the most affordable rooms now; later on they might be booked leaving you with no choice but to book the most expensive accommodation.
4. Create a registry and add honeymoon to your wish list.
Wedding registries are commonplace in the western world, and the concept is picking up steam here in India too. With a registry, you create a list of gifts you'd like on your wedding to make life easier for your guests. These days, there are a number of service providers that will create a microsite where you have very specific gifts listed and your guests can make the purchase there and then. All you have to do is mention the URL in the invitation card. You could add honeymoon to the list of gifts and your guest could pool in whatever amount they want - it's like crowdfunding but for your honeymoon.
5. Use the honeymoon card.
You'll be surprised at the amount of money you can save by telling people it's your honeymoon. Hotel management might provide discounts, the cabbie might drop you off for free and the restaurant might provide you complimentary desserts! Remember, you only go on a honeymoon once so you might as well make the most of it, right?
We hope this helps you have the most wonderful honeymoon experience ever. If you are falling a tad short on money and need a little financial help, we at InCred can lend a financial helping hand & ensure you have the honeymoon you've always dreamt off.
Good luck, congratulations and bon voyage!
---
---
You may also like
---
Leave a comment