6 simple tips to keep your home cool this summer.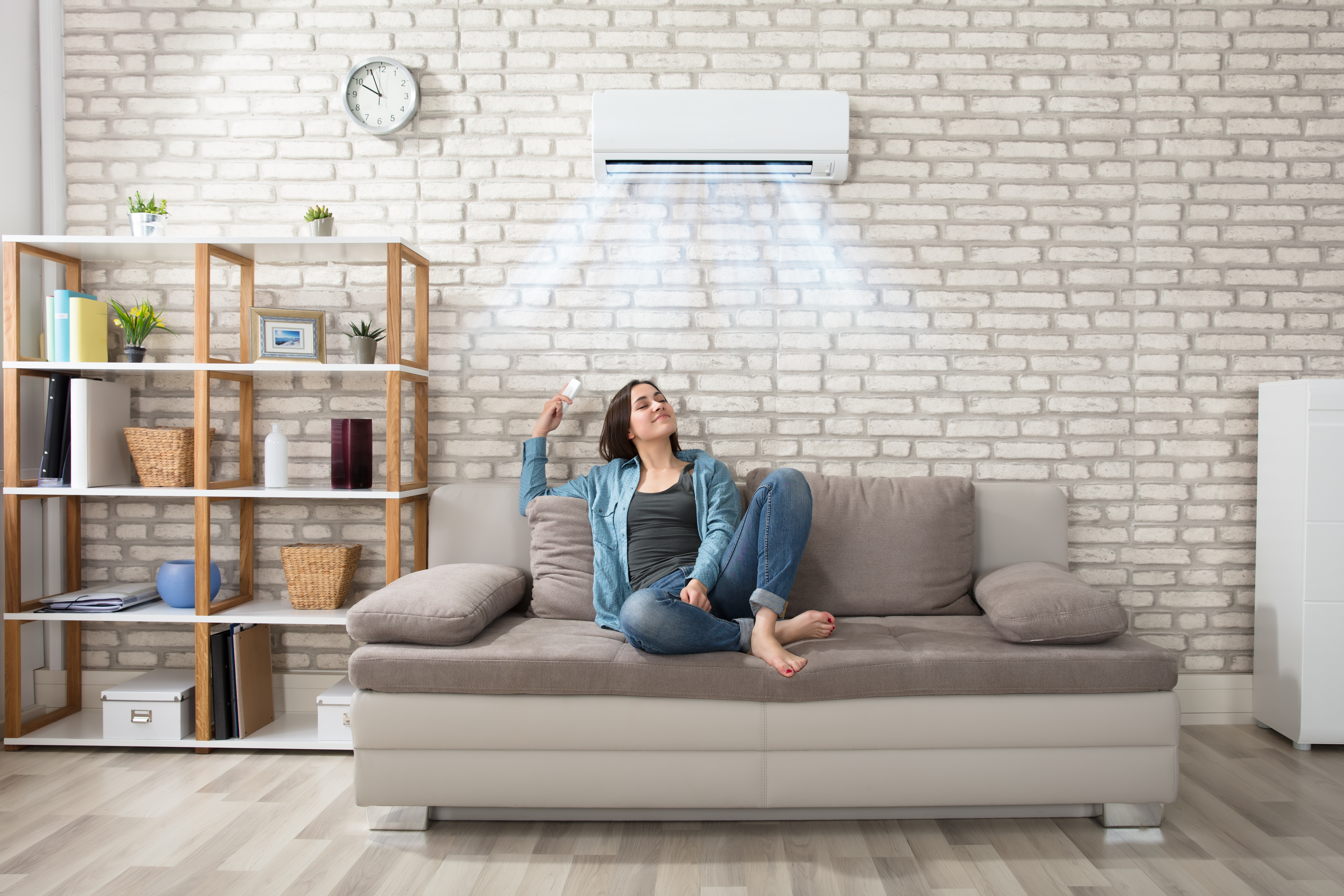 April 15, 2019
A heat wave is sweeping across most metro cities in India, making it official – summer is now here! Now, we have to all deal with the discomforts that accompany the rising temperatures. Or do we? Well, with the tips mentioned in this article, you can keep the place you spend the majority of your time, your home, as cool as a cucumber! Read on to find out how.
1. Block out the sun during the day.
When you let the rays of the sun enter your home, the temperature is bound to go up. So keep the sun out as much as possible in the day. Keep your curtains closed and shut the blinds. Some suggest spraying a little water on the curtains to keep the home even cooler.
2. Ventilate in the evenings.
Cross ventilation is the key to keeping the temperature at home on the low. So as soon as evening comes, you need to let the cooler air blow out that suffocating summer atmosphere. Draw open the curtains, open-up those blinds and let the evening air work its magic.
3. Run heavy appliances at night.
Washing machines, irons, dishwashers, ovens and any other appliances that eat up electricity should be used at night. This is because they produce a lot of heat that will send the temperatures in your home shooting through the roof if you use them during the day. However, use them after the sun has set and the cooler temperatures will nullify the heat they produce.
4. Add potted plants to your home.
Greens are always good to keep the temperature down. It's not just the plants that are working to keep the mercury at lower levels but also the mud in the pots. Earth, when wet, stays extremely cool and therefore watered plants in your home will do a great job in creating a cool & comfortable environment in the home.
5. Switch to LEDs.
Your normal bulbs emit a lot of heat. This is will only add to your summer woes. So do yourself a huge favor and swap out all your normal bulbs for LEDs. Not only will they bring down the bills and they will also reduce the temperature in your home significantly.
6. Add or upgrade your AC.
The last tip would be to add or upgrade your air conditioning unit. If you don't have one, a new air conditioner will bring you a wave of relief in the summer. If you have an old AC, it makes sense to get a newer one that will consume lesser power. This way you stay cool and your power bills don't burn a hole in your pocket.
These tips should help you keep those stuffy summer feels out and ensure you are cool and comfortable at home. Also, when it comes to that new air conditioning unit, purchasing those potted plans, buying some new summer curtains and switching to LEDs, just remember that we're always here to lend a financial helping hand. With one of our personal loans, you purchase all those home improvements, keep cool now and pay us back later!
Hope this has been helpful!
---
---
You may also like
---
Leave a comment