5 things to keep in mind when looking for an education loan for abroad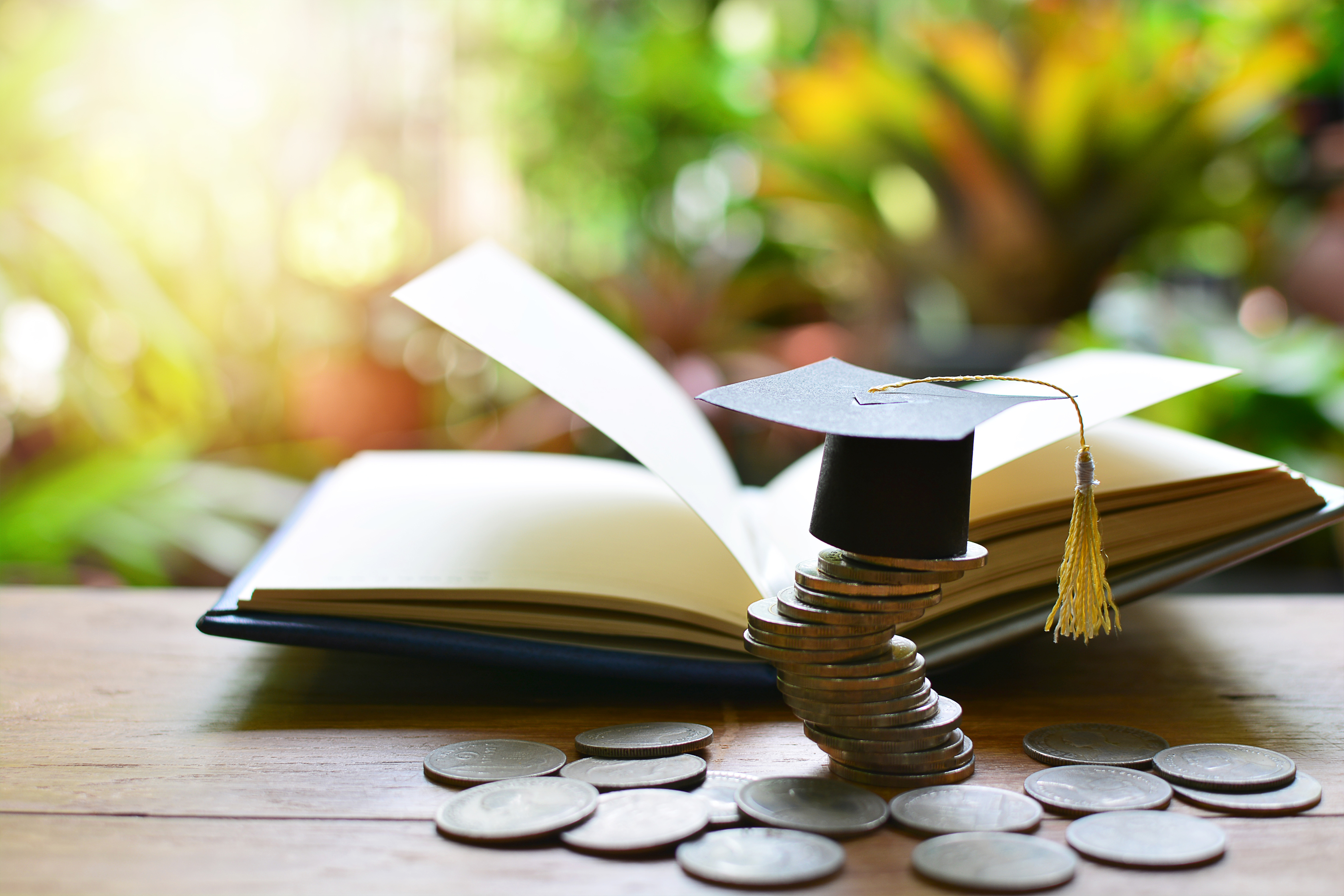 September 20, 2018
Studying abroad is a life-changing opportunity that every student aspires to. With the rapidly rising cost of education, however, it is not always easy to fulfil your dreams of studying abroad. Let's take a quick example – an international student would need to pay upwards of USD 60,000 per year for an MBA at a top-tier university such as the Colombia School of Business. Add to that, the cost of living, travel and other incidental expenses, and it is a fairly intimidating number that gets added up. While the fees for an MS programme may be cheaper in comparison, they will still set back a student by upwards of USD 21,000. This is where an education loan for abroad comes in.
Why avail of an education loan for abroad
Simply put, the cost of education is only set to rise year on year, making it an expensive proposition for parents to fund an overseas education. At the same time, every parent strives to provide the best they can for their children, since ensuring they get a sound education is priority. The reason students opt for a study loan overseas is so that their education continues unhampered, and at the same time, it is not a financial burden for the family. Traditionally, parents would fund their child's studies by liquidating an asset such property or jewellery. While these may have been erstwhile viable options, the fact remains that selling an asset which has been bought after tremendous hard work, is a tough decision to take, with saving for the future also being important.
An overseas education loan on the other hand, is a great option whether you have the funds to study abroad, or not. The reasons are multi-fold – not only do you secure your assets, but there are financial benefits too. An education loan for abroad is a stepping stone for a student to enter their financial life, since loan repayment starts only once the study period is complete. By this time, it is likely that the student would have secured a job, and this loan would be their first foray into repaying EMIs. When you repay a loan in full and in a timely manner you build a robust credit score, which is essential for your financial life.
A study loan overseas also provides tax benefits under Section 80E of the Income Tax Act. An individual who has availed of an education loan for abroad can claim a tax deduction for the interest paid on the loan EMI in a financial year. This monetary relief in addition to the ease of obtaining funds that a student loan provides, is ample reason for it to be a popular funding choice amongst parents today.
Essential things you should know about your loan
Applying for an education loan for abroad is one thing; it is equally crucial to have detailed information about your loan before you sign along the dotted line. Here are some things to keep in mind when availing of an education loan for abroad:
Understand the loan technicalities

When you are planning to apply for an overseas education loan, make sure you read the fine print carefully. Understand every aspect of the loan, and go through the terms and conditions with a fine-tooth comb. When it comes to an overseas education loan it is critical to pay careful attention to the rate of interest, the tenure of the loan and any other terms you have agreed to. Do check the loan amortisation schedule so that you have a clear understanding of the EMI. This will help you stay on top of things, and make your experience with an education loan for abroad a pleasant one.

Determine the loan amount

It is easy to get swayed by a larger loan amount, when applying for an education loan for abroad. However, remember that while the additional money be a comfort, the EMI also increases proportionately. Therefore, it is a good idea to get a grip on your finances before you apply for the loan and understand precisely the overseas education loan amount you require. The right financer will have the expertise to guide you when it comes to availing of an overseas education loan.

Set up an auto-debit option

When you avail of an education loan for abroad, it can get difficult to keep track of your EMI, especially if you are working overseas on completion of your programme. It may happen that you slip up on repayment, which will negatively impact your credit history. Hence, it is prudent to set up an auto-debit option so that the EMI outgoing is taken care of seamlessly, without requiring any intervention.

Choose your lender wisely

Remember that when you avail of an education loan for abroad, the relationship with your lender is long-term, and this makes it important for you to establish a rapport with them. Do not be afraid or hesitant to ask your lender to clarify any queries or doubts you may have because a study loan overseas is a big decision for anyone to take. In turn, a responsible lender, be it a bank or NBFC, will be more than glad to accommodate any concerns you may have and will address them to your satisfaction.

Keep track of loan repayment

While the grace period or loan moratorium can indeed prove to be a boon for students, remember that the longer you wait before starting off on loan repayment, the more you wind up paying by way of interest. The interest on your loan amountbegins to accrue as soon as you graduate, and making payments at the earliest will help bring down the interest burden, often significantly.
The bottom line
With the above tips in mind, you can look forward to a stress-free time when it comes to looking for an education loan for studies abroad, and rest assured that the decision to get an overseas education is the best one you could have ever taken.
---
---
You may also like
---
Leave a comment